How to Create an Online Community with Andrew Ferebee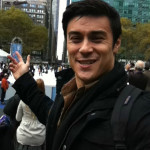 Andrew Ferebee is the founder and host of Knowledge For Men, a podcast where today's most successful leaders share their incredible stories and life lessons to help you get the life you want in the areas of health, wealth, relationships and personal growth. He is a life-long student constantly striving to improve and help others.
Andrew tests, experiments, and takes massive risks, and shares his experiences every day with the Knowledge For Men community.
Links from the show: