Ep. 12: Mitch Russo on Building an Invisible Organization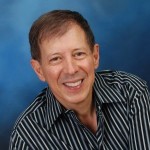 Mitch Russo co-founded Timeslips Corporation, which grew to become the largest time tracking software company in the world. In 1994, Timeslips Corp was sold to Sage. While at Sage, Mitch went on to run all of Sage U.S. as Chief Operating Officer, a division with over 300 people.
Later, Mitch joined Chet Holmes as President of Chet Holmes, Int'l. Soon thereafter Mitch and Chet, along with Tony Robbins, created Business Breakthroughs, Int'l, a company serving thousands of businesses a year with coaching, consulting and training services. Mitch was the President and CEO for 4 years.
Today, Mitch help CEOs build their own Invisible Organization using the principles outlined in his powerful book.
Links from the show: